What make VisionEye so unique...?
Designed and distributed in the UK by A1 Security, VisionEye is a truly rapid deployment CCTV system that can monitor and provide first line or additional visual security on virtually every kind of site and location.
REMOTE CCTV SECURITY
VisionEye carries the latest in HD CCTV camera technology
---
4 x HD CCTV cameras
Live video feed 24/7
Streams real time images via 2, 3, and 4G newtorks
Camera mast can be raised up to 9m for wide field of view
Remote triggering of built in sounders and strobes for audible and visual deterrents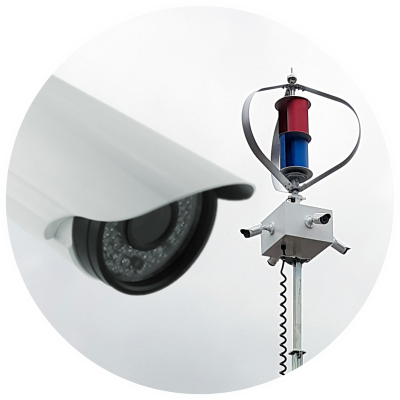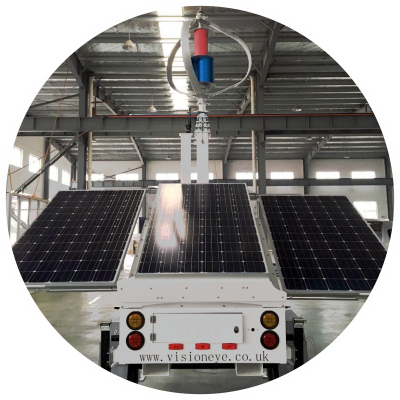 SELF SUFFICIENT
VisionEye requires no external power supply or hard wired comms
---
Self powered by wind and solar energy
Charging technology produces up to 1300w of energy to power the system
Internal battery system can last up to 30 days with no charge
No external comms required as images are streamed over 2, 3 and 4G networks
Recording on and off site
TRUE RAPID DEPLOYMENT
VisionEye can be brought to site and be up and running within 1 hour
---
All in one design
Easily transportable by car or van tow hook
Easily erect mast up to 9 metres high
Once on site, can be setup and monitoring within 1 hour
No specialist tools required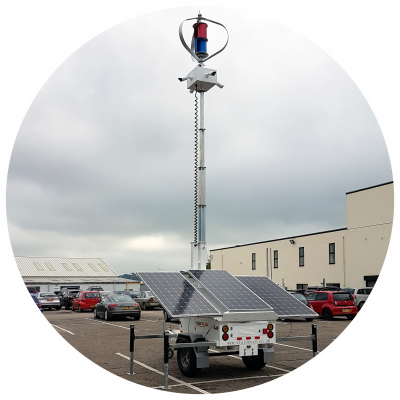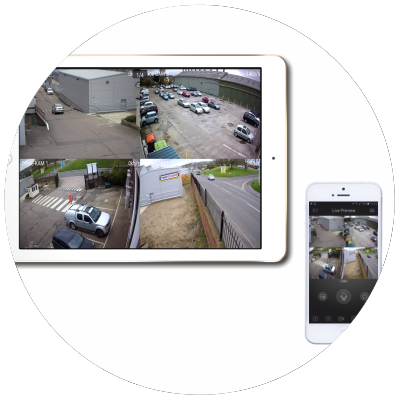 MONITORING AND RESPONSE
VisionEye provides remote monitoring and response
---
Live video streams feed to monitoring station or viewed remotely via laptop or smartphone
On-board strobe and sounders can be remotely activated
Emergency services can be contacted where required from our monitoring station
Remote monitoring 24/7 by Analytic software

MONITORING
Live images from VisionEye are live streamed through to our dedicated monitoring centre and overlaid with Analytic Software. Unlike competitors, our system does not rely on movement detectors to alert you of an intrusion. Our Analytics work on pixel level change from the images being viewed, which enables us to filter out areas that could cause false activations.
In addition we can monitor & respond to vehicle number plate and facial recognition, crowd detection, unattended objects, traffic direction, virtual trip wire & scene change. As part of our service all customers are supplied with an App so live images from VisionEye can be viewed on a tablet or mobile phone.